1-800-297-6076
24x7 EXPERTS
Payment Plans with Affirm
Affirm allows you to spread your purchase over time with fixed monthly payments. Just select financing with Affirm at checkout
Product Experts
Talk or chat with one of our friendly experts and ensure you order the right product for your needs. Average call wait time is less than 1 minute
1-800-297-6076


Introducing Affirm Payments
0% APR Financing
Choose Affirm at checkout and pay over 3 or 6 months with rates as low as 0% APR.* Offer expires October 2nd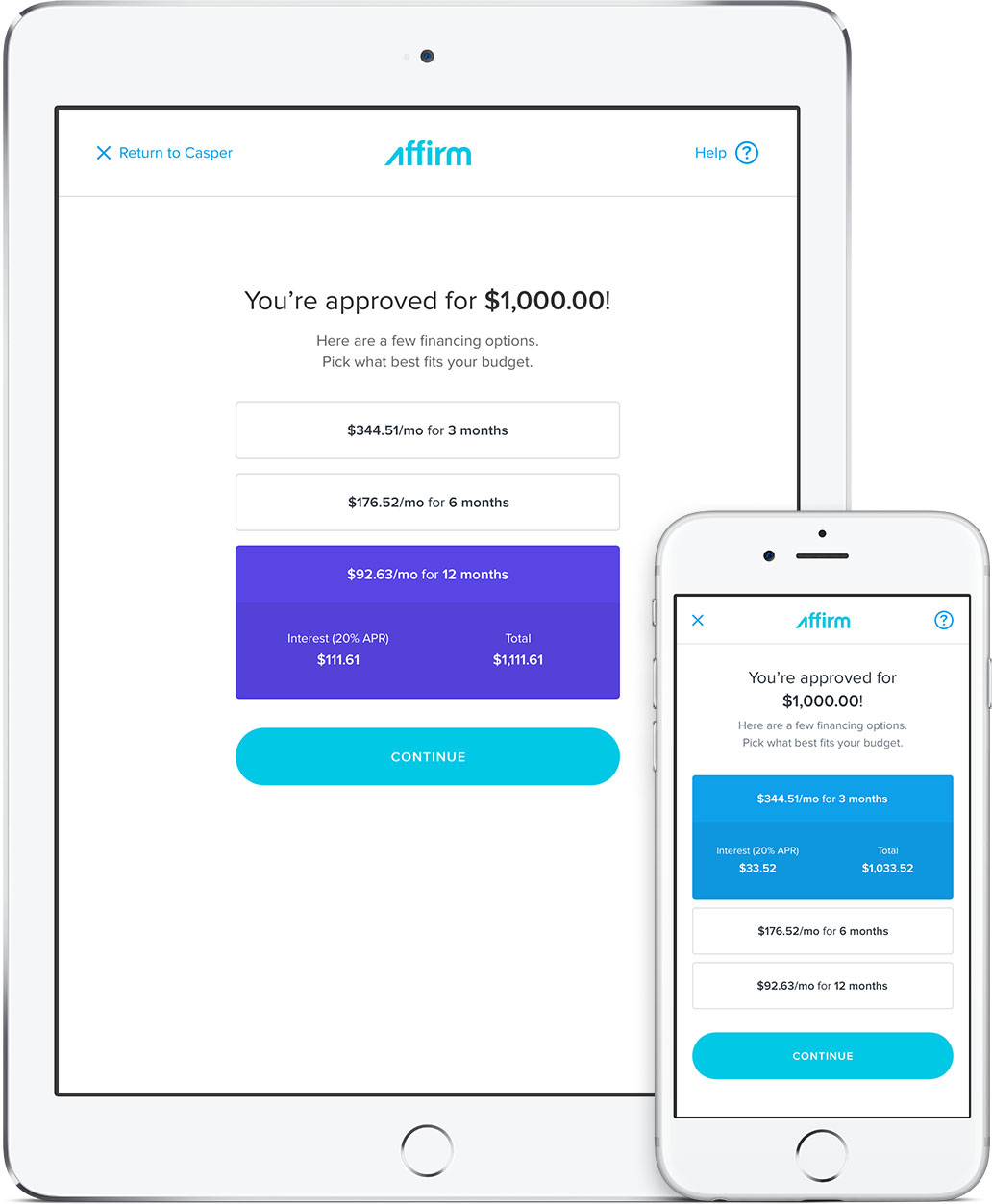 *Offer is valid from 12:01 AM CDT September 29th, 2016 through 11:59 PM CDT October 2nd, 2016. Previous purchases are ineligible for offer. Offer is subject to change at any time. Pay over 3 or 6 months with financing rates from 0-30% APR, or pay over 12 months with financing rates from 10-30% APR when you complete a purchase using Affirm. Eligibility for financing and rates are based on applicant's creditworthiness. Affirm loans made by Cross River Bank, a New Jersey-chartered bank, member FDIC.
Hoshizaki ice machines are known for making the "World's Most Perfect Ice." Founded on quality, innovation and reliability, Hoshizaki is the world's largest manufacturer of commercial ice equipment. In fact, 47 of the top 50 US food service chains specify and use Hoshizaki products. These ice machines are made in the USA and offer non-corrosive, heavy-duty stainless steel exteriors that are both stain and chemical resistant. Hoshizaki is the only manufacturer that also uses stainless steel on the interior ice making surface creating a durability that isn't found in competition. For clear, pure ice that comes in a variety of designs, we can help find the right Hoshizaki ice maker for your business.
Shop All Hoshizaki
We Give You More:
Better Prices. Better Selection. Better Service.
Free Shipping
Free standard shipping on 1,000's of items.
30 Day Returns
Return items 30 days from purchase. Details ▸
17 Years of Service
Owned and Operated in America since 1999.
We Give You More
Free Shipping
We offer free standard shipping on thousands of products**. This is designated on each product page. Shop and you shall find.
60 Day Returns
Return most items up to 60 days from purchase. See our full policy for details.
16 Years of Service
Owned and Operated in America since 1999.
Helpful Product Experts
Our friendly experts are happy to make product recommendations and answer your questions. Call 1-800-297-6076.
---
** Certain items do not qualify for free shipping.
Hoshizaki
A Japanese company that now operates internationally, Hoshizaki specializes mainly in kitchen electrics and appliances. Recognizable thanks to the Penguin logo, Hoshizaki America is especially known for their development and production of ice makers. This includes fully-automatic modular units, as well as smaller, more accessible commercial undercounter ice machines. With such a large selection of ice makers, each boasting unique ice types and interesting and innovative features, it's no wonder the name Hoshizaki is commonly associated with concepts of quality, reliability, and efficiency.
There are a number of different ice maker types on the market these days and Hoshizaki manufactures nearly all of them with unparalleled quality. They have modular units that can produce upwards of 1,800 pounds of ice in a single day. While these units are not self-contained and therefore need an ice storage bin to accommodate their large daily output, they're still versatile. Some units can even be stacked side-by-side on a storage bin for twice the ice production. These units are particularly slim, sporting widths that can range from a mere 22 to 30 inches. Of course Hoshizaki also makes impressive undercounter or self-contained units as well. The undercounter cubelet ice machine comes in a variety of different sizes and ice production potential. This nifty air-cooled unit can produce as much as 320 pounds of ice in a 24 hour period as well as store an additional 80 pounds. Low maintenance leads to a longer life and less headaches in regards to upkeep.
For incredible versatility take a look a Hoshizaki unit built for custom cabinetry. This undercounter unit for instance makes as much as 55 pounds of ice a day and can store 22 pounds of ice. Its slim, under-15-inch width makes it installable in in almost any environment. Also, this unit is specifically meant to be installed in areas with customized cabinetry and has a swing door to support this type of customization.
It's not just quality products that make Hoshizaki so impressive as a brand. This Japanese company also prides itself in its sustainability across the board. Throughout the years they have working on practicing conservation tactics as well as different waste management techniques and recycling programs in order to become more economically sustainable. And from 2012 to 2015 Hoshizaki has been awarded Energy Star Partner of The Year proving its environmental and energy efficiency as well.
A large number of commercial industries can make excellent use of a commercial ice machine, whether it's undercounter or modular. The key is to just determine what kind of ice output your company will require; after that, simply figure out the dimensions available for your ice maker and pick an ice cube type. The ethical efficiency Hoshizaki boasts combined with the incomparable quality of their product, will sure to impress not only you and your employees, but they will also surely impress customers and visitors to your company alike. Understand ice making on a whole other level with the powerful and effective family of Hoshizaki ice machines, accessories, and storage bins.
Have a Question? Call 1-800-297-6076
We Give You More
Free Shipping
Get free standard shipping on thousands of designated products across our site. Some items, like very large and heavy products, do not qualify at this time.
30 Day Returns
Just give us a call to return your item. Most items can be returned up to 30 days from the purchase date. For specific details please read our return policy.
17 Years of Service
We have been providing excellent customer service since 1999, from 24x7 phone support, a world-class website and learning center, and faster home delivery.
Helpful Product Experts
Talk or chat with one of our friendly Austin, TX experts and ensure you order the right product for your needs. Average call wait time is less than 1 minute.
Price Match
We are competitively priced everyday but if you do find a better deal at another authorized dealer let us know. For more details, see price match policy.
Loading Video