1-800-297-6076
24x7 EXPERTS
Payment Plans with Affirm
Affirm allows you to spread your purchase over time with fixed monthly payments. Just select financing with Affirm at checkout
Product Experts
Talk or chat with one of our friendly experts and ensure you order the right product for your needs. Average call wait time is less than 1 minute
1-800-297-6076


Introducing Affirm Payments
0% APR Financing
Choose Affirm at checkout and pay over 3 or 6 months with rates as low as 0% APR.* Offer expires October 2nd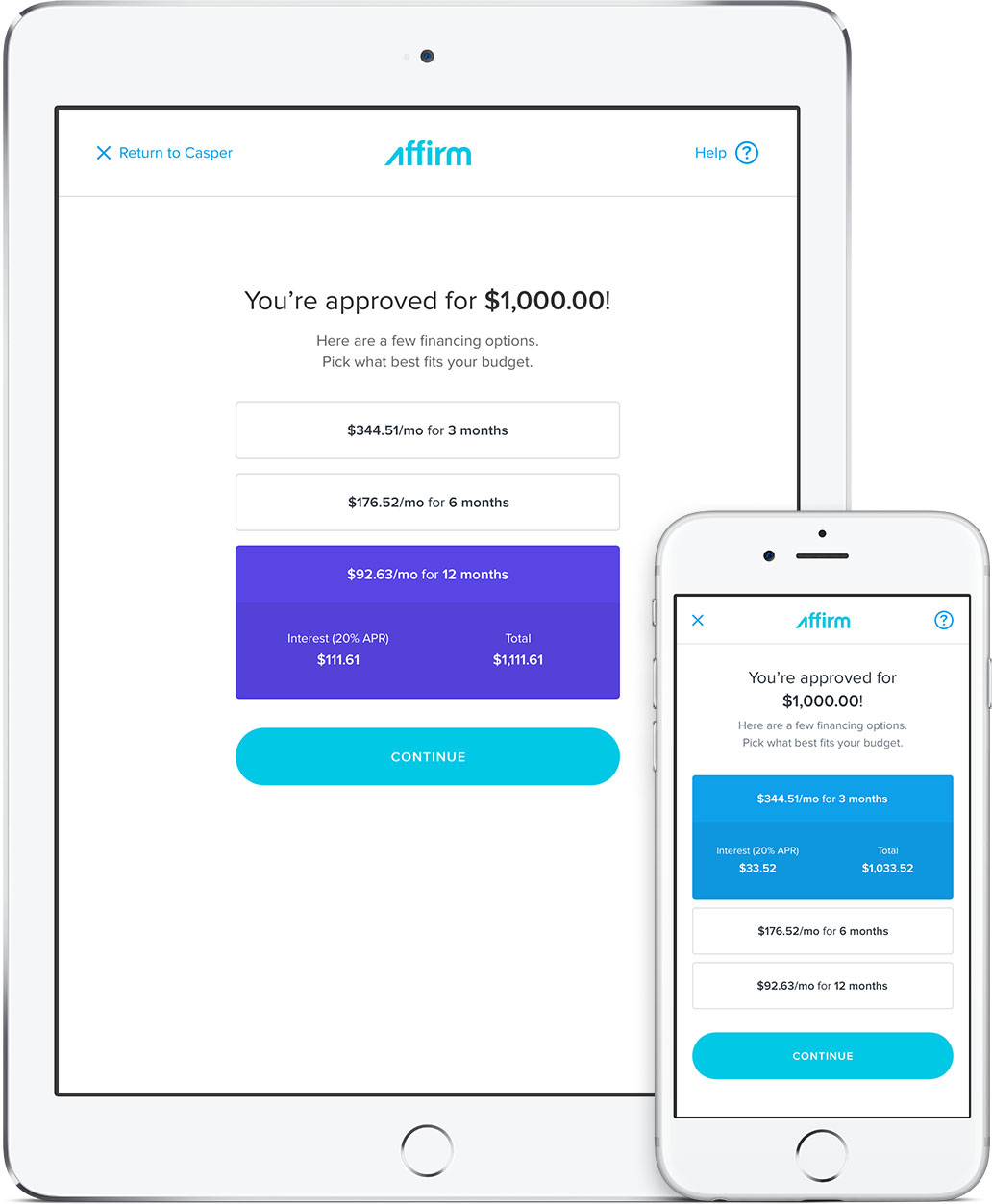 *Offer is valid from 12:01 AM CDT September 29th, 2016 through 11:59 PM CDT October 2nd, 2016. Previous purchases are ineligible for offer. Offer is subject to change at any time. Pay over 3 or 6 months with financing rates from 0-30% APR, or pay over 12 months with financing rates from 10-30% APR when you complete a purchase using Affirm. Eligibility for financing and rates are based on applicant's creditworthiness. Affirm loans made by Cross River Bank, a New Jersey-chartered bank, member FDIC.

LaRosa has been manufacturing stainless steel commercial refrigeration equipment in Detroit, Michigan since 1970. They are proud to manufacture their equipment solely in the United States and live up to their reputation for exceptional quality, durability, performance and value. Their designs are innovative and have been modified to satisfy chefs across the world. LaRosa is known in the foodservice industry for customizing "The World's Best Pizza Tables." The dedication and craftsmanship provided by LaRosa spans from independent owners to large franchises who want their equipment to endure through the years.
Shop All LaRosa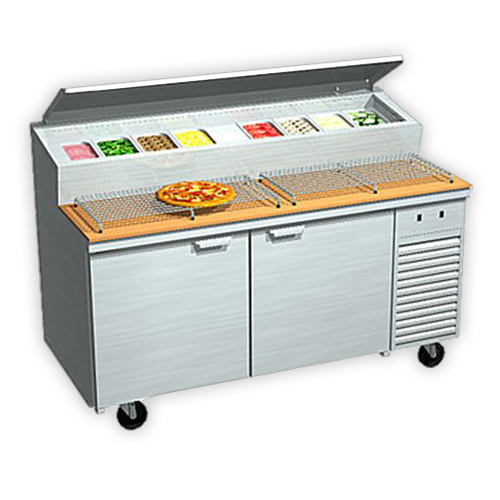 Shop by Category
LaRosa prep tables have refrigerated bases and rails to hold pizza ingredients for easy pizza preparation.
Display cold food items without having to use ice with a LaRosa refrigerated drop in pan.
We Give You More:
Better Prices. Better Selection. Better Service.
Free Shipping
Free standard shipping on 1,000's of items.
30 Day Returns
Return items 30 days from purchase. Details ▸
17 Years of Service
Owned and Operated in America since 1999.
We Give You More
Free Shipping
We offer free standard shipping on thousands of products**. This is designated on each product page. Shop and you shall find.
60 Day Returns
Return most items up to 60 days from purchase. See our full policy for details.
16 Years of Service
Owned and Operated in America since 1999.
Helpful Product Experts
Our friendly experts are happy to make product recommendations and answer your questions. Call 1-800-297-6076.
---
** Certain items do not qualify for free shipping.
LaRosa Refrigeration and Equipment
Since the 1970s the Grillo family has been making stainless steel refrigeration units in Detroit, Michigan. Under the moniker LaRosa, these kitchen and refrigeration equipment manufacturers have been designing, customizing, and building stainless steel foodservice appliances for nearly five decades. In fact, LaRosa even boasts that they produce the World's Best Pizza Tables, backing up the assertion by creating them from stainless steel and offering unique customization. Made to last for years and years of use, you can be sure that LaRosa products will impress both buyers and customers due to their superior innovation and customization in the realm of commercial kitchenware.
LaRosa sells a variety of commercial kitchen products, including but not limited to pizza prep tables, cocktail stations, kitchen work tables, ice cream freezers, drop-in trays, display cases, equipment stands, hot food tables, and more. LaRosa's equipment line can essentially be split into two main categories, the production series and the modular series. The production series contains prefabricated, standard-sized units. This line is comprised of quality LaRosa products that represent the same kind of construction and quality, but are sold at a cheaper price point. The modular series has stainless steel construction and can be modified or combined to meet specific commercial kitchen needs.
Generally a LaRosa product will contain a multitude of functions and attributes that make it ideal for your commercial kitchen regardless if it's from the modular or production series. For instance, pizza prep tables that LaRosa sells will all come with a few standard features. Being constructed from durable stainless steel and typically using front ventilation, these prep tables are both long-lasting and conveniently versatile as to where they can be placed in a kitchen. Additionally they sport castors for ease of movement. The refrigerated work tables will also sometimes come with castors included, or at the very least give the option for installing them. These refrigerated cabinets use evaporator coils with protective coating, which helps cut down on overall maintenance and further delays replacement for the future. LaRosa also manufactures drop-in trays made from galvanized steel that are mechanically cooled and can accommodate a variety of different pan sizes. These items are fantastic for when you want to keep or display cold food items that you don't want to use ice to keep them cool.
With over 20 major product lines, hundreds of accessories, and construction quality that rivals the masters on the market, it's no wonder that LaRosa can confidently talk about their dedication to durability, performance and value. And the dedication doesn't merely stop at craftsmanship. All of their products meet NSF, UL, and UL Canada standards and come equipped with impressive warranties. LaRosa even tells businesses that they can expect to receive their products within 2 to 10 working weeks of being ordered. Whatever sort of refrigeration or commercial-kitchen storage needs you must fulfill, LaRosa products will go above and beyond to help you meet them. This is an American company that proudly states "Whatever customers want, they get!" Check them out and become a satisfied customer within the month!
Have a Question? Call 1-800-297-6076
We Give You More
Free Shipping
Get free standard shipping on thousands of designated products across our site. Some items, like very large and heavy products, do not qualify at this time.
30 Day Returns
Just give us a call to return your item. Most items can be returned up to 30 days from the purchase date. For specific details please read our return policy.
17 Years of Service
We have been providing excellent customer service since 1999, from 24x7 phone support, a world-class website and learning center, and faster home delivery.
Helpful Product Experts
Talk or chat with one of our friendly Austin, TX experts and ensure you order the right product for your needs. Average call wait time is less than 1 minute.
Price Match
We are competitively priced everyday but if you do find a better deal at another authorized dealer let us know. For more details, see price match policy.
Loading Video