1-800-297-6076
24x7 EXPERTS
Payment Plans with Affirm
Affirm allows you to spread your purchase over time with fixed monthly payments. Just select financing with Affirm at checkout
Product Experts
Talk or chat with one of our friendly experts and ensure you order the right product for your needs. Average call wait time is less than 1 minute
1-800-297-6076


Introducing Affirm Payments
0% APR Financing
Choose Affirm at checkout and pay over 3 or 6 months with rates as low as 0% APR.* Offer expires October 2nd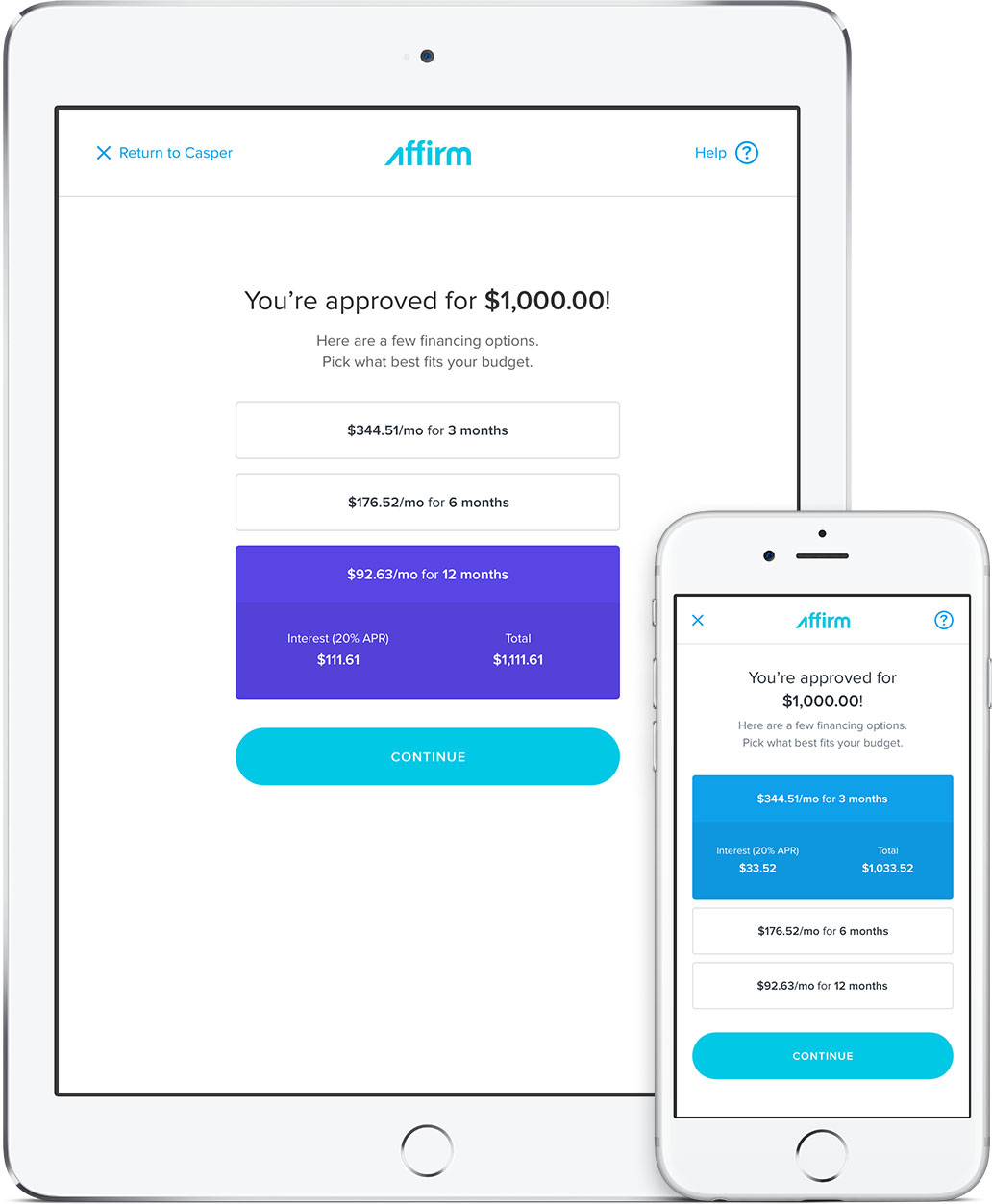 *Offer is valid from 12:01 AM CDT September 29th, 2016 through 11:59 PM CDT October 2nd, 2016. Previous purchases are ineligible for offer. Offer is subject to change at any time. Pay over 3 or 6 months with financing rates from 0-30% APR, or pay over 12 months with financing rates from 10-30% APR when you complete a purchase using Affirm. Eligibility for financing and rates are based on applicant's creditworthiness. Affirm loans made by Cross River Bank, a New Jersey-chartered bank, member FDIC.
Residential Portable Air Conditioners
Keep Your Home or Office Cool with a Portable Air Conditioner
Residential portable air conditioners are an alternative and versatile cooling option designed for a number of different applications. Whether you are looking to spot cool a particular room in your house, reduce your energy bills by cutting back on HVAC use, or are limited by HOA restrictions, a portable air conditioner is the perfect cooling solution for you. Because portable air conditioners do not require permanent installation and arrive with rolling casters, they are the ideal option for those that need one unit to meet multiple cooling needs or for those that need a unit that does not require any heavy lifting.
Portable air conditioners work much like a traditional air conditioner: they pull in warm air, circulate and cool it, then expel the cooled air back into the room while simultaneously exhausting remaining warm air through a connected vent hose. Although the most common exhaust option is through a nearby window, there are other venting applications available for when a traditional window is not available.
Because warm air and moisture typically coincide, many portable air conditioners also dehumidify the air while they cool. Some evaporate and exhaust the moisture through the vent hose, while others collect moisture in a connected water reservoir.
Portable air conditioners come in either single hose or dual hose models. Dual hose portable air conditioners use their additional hose to bring air in additional air from the outdoors. Because it is bringing in air to displace the air being removed, it results in a more powerful cooling capacity and more stable air pressure. Single hose units are only able to pull in and exhaust the air from its immediate surroundings.
The cooling power of a portable air conditioner is measured in BTUs. Ranging from 7,000 to 14,000 BTUs, the higher the cooling power, the larger the room the unit can cool.
With our wide assortment of powerful and reliable portable air conditioners, you are sure to find the perfect one to meet your cooling needs.
Learn About Portable Air Conditioners
Most Watched Videos
What Size is Right For You?
What Size is Right For You?
What Size is Right For You?
Why You Should Buy Online
Why You Should Buy Online
Why You Should Buy Online
Single vs Dual Hose
Single vs Dual Hose
Single vs Dual Hose
Have a Question? Call 1-800-297-6076
We Give You More
Free Shipping
Get free standard shipping on thousands of designated products across our site. Some items, like very large and heavy products, do not qualify at this time.
30 Day Returns
Just give us a call to return your item. Most items can be returned up to 30 days from the purchase date. For specific details please read our return policy.
17 Years of Service
We have been providing excellent customer service since 1999, from 24x7 phone support, a world-class website and learning center, and faster home delivery.
Helpful Product Experts
Talk or chat with one of our friendly Austin, TX experts and ensure you order the right product for your needs. Average call wait time is less than 1 minute.
Price Match
We are competitively priced everyday but if you do find a better deal at another authorized dealer let us know. For more details, see price match policy.
Loading Video
Toolbar Comparison Guide
About
Using the "Compare" button, you can store products in the toolbar on the bottom of your screen to compare later.
Usage
Click on an item to toggle between "selecting" and "deselecting" it. Products are selected by default. When you hover over a product on the toolbar, you will have the options of viewing the item or removing it.
Comparing
You must have at least two products selected in the toolbar to compare them. Once you do, click on the "Compare Selected Items" button on the toolbar.
Product Compare
Sort Results