Send a Text Message
Access this product information directly from your mobile device, or share the product with someone else by sending it in a text message.
EdgeStar
Item # bci

2804363
Discontinued
Energy Star 30 Pint Portable Dehumidifier
EdgeStar DEP301EW

EdgeStar DEP301EW
EdgeStar DEP301EW Energy Star 30 Pint Portable Dehumidifier
We still have product details and accessories, scroll down to see them!
Depth: 9.8125 in.
Height: 19.875 in.
Moisture Removal (Pints per Day): 30
Width: 14.8125 in.
Fan Speeds: 2
Energy Star: Yes
Depth: 9.8125 in.
Height: 19.875 in.
Width: 14.8125 in.
Description & Specifications
Description & Highlights
EdgeStar Portable Dehumidifier is Suited For Rooms Up To 1500 Square Feet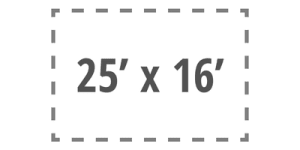 Coverage
The DEP301EW will remove 30 pints of moisture in a 24 hour period. When choosing a dehumidifier, the room size and humidity levels are important to consider. The DEP301EW can cover up to 1500 square feet but for optimal moisture removal, it is recommended for use in rooms up to 400 square feet. Humidity levels should range from damp to very damp to maximize functionality. Ideal locations for the DEP301EW are bathrooms, small bedrooms, or small living spaces.
Features
Innovative Top Loading Filter
Innovative top loading filter that eliminates the need to remove the water bucket before changing or cleaning the filter. The filter can be upgraded to antimicrobial silver ion filter.
Automatic Shut Off
Both the dehumidifier and internal fan automatically shut off when desired humidity level is met or when the water bucket is full which saves energy and utility costs.
Portability
Convenient portability thanks to the heavy duty caster wheels, easy grip handle, and compact size.
Control Panel
Control Panel

Filter: This feature is a reminder to clean the air filter, it will illuminate after 250 hours of operation.
Cont.: Sets the unit to run continuously until the water bucket is full. When using this feature, you will not be able to use the increase/decrease humidity function.
Fan: Sets the fan speed from normal to turbo for desired level of moisture removal.
Timer: This feature will initiate the auto start and auto stop feature in conjunction with the increase and decrease buttons.
Power: Turns the unit on/off.
+ / -: Increases the desired relative humidity setting for damper air. Decreases the desired relative humidity setting for drier air.
How to Empty
The DEP301EW has an easy to remove bucket and convenient carrying handles. The bucket can hold 3 liters of water and once full, the unit will turn off until it's emptied. Simply pull the bucket out and dump the water into a sink or anywhere else the water can drain. There is also the added option of using the built in hose adapter with a gravity drain that will allow the water to continuously flow down and out.
Benefits of Dehumidifiers
Prevent Mold
Moist, damp air is the ideal environment for mold and mildew. A dehumidifier can remove the moisture in the air and prevent mold from growing.
Improve Air Quality
Dust mites thrive in moist air which can trigger allergy and asthma symptoms. A dehumidifier can eliminate dust mites and improve overall air quality.
Protect Structural Integrity
High humidity can destroy the structural integrity of homes. Over time the moisture in the air makes wood structures prone to warping, cracking or splitting. It can also cause metal items like door hinges, tools, and even vehicles to rust.
Feel Cooler
Moist air makes the temperature feel warmer than it is. Dehumidifiers can bring much needed relief to those warm summer months by removing the humidity from the air.
Maintain the proper humidity level in your home with the EdgeStar 30 Pint Portable Dehumidifier (DEP301EW). This portable dehumidifier removes up to 30 pints of moisture from the air over a 24 hour period and covers an area of up to 1,500 square feet. Weighing in at only 29 pounds, the EdgeStar 30 pint portable dehumidifier is compact but loaded with features that make this model versatile and suitable for your home. Low temperature operation and auto de-icer functionality make this EdgeStar portable dehumidifier well-suited for basement and crawl space environments.
Capacity:
Up to 30 pints of moisture can be removed from the air over a period of 24 hours
Coverage Area:
This EdgeStar model can provide coverage for an area of up to 1,500 square feet
Top Loading Air Filter:
This newly redesigned model features a top loading air filter which eliminates the need to remove the water bucket before changing or cleaning the filter
Electronic Controls:
Desired humidity levels can be set from 35% to 80% in increments of 5% and the digital read out shows the current humidity levels
Automatic Shut Off:
The DEP301EW automatically turns off when desired humidity levels have been reached or the water bucket is full
Easy Transportability:
Heavy duty caster wheels and sturdy easy-grip handle allow for this dehumidifier to be easily moved from room to room
Low Temperature Operation:
While temperatures under 65 degrees F adversely affect the performance of other dehumidifiers, the DEP301EW is fully functional even at 41 degrees F
Superior Reliability:
Through quality construction and more durable internal components, the EdgeStar DEP301EW is designed to last longer and work in more rigorous environments than other brands
Quiet Operation:
Both the compressor and fan shut off once the desired humidity level is reached which keeps noise to a minimum
Auto Restart:
In the event of a power failure, this unit will automatically restart once power is restored
Dimensions
Depth: 9.8125 in.
Height: 19.875 in.
Width: 14.8125 in.
Owners Manuals
You may download a product owners manual and product information below:
**Please note, Adobe Acrobat Reader is required to view pdf files
×
Federal Law prohibits the sale of this product
All faucets sold within the United States must be low lead compliant. This product is not.
Shipping Details
Shipping Method: Ground / Parcel
This item ships Ground or USPS. Delivery times related to these ship methods are usually between 2 and 7 business days once the product leaves the warehouse. We will email you tracking information once the product leaves our warehouse. Ground or USPS deliveries do not require a signature and may be left at the ship to location. All deliveries can occur Monday through Saturday depending on your local delivery carrier. Order must be fully processed by 12pm CST to be eligible for "Guaranteed Same Day Shipping." Orders processed after that time may ship out the following business day.
Ground or USPS deliveries do not include a guaranteed delivery date. Should you require a specific delivery date or expedited shipping options, please contact our customer service department so they may assist you with options and pricing. Call 1-855-487-6949, M-F 8am to 6pm CST.