Send a Text Message
Access this product information directly from your mobile device, or share the product with someone else by sending it in a text message.
IQAir
Item # bci

3045567
Discontinued
HealthPro Plus Air Purifier
IQAir 1BBUA0DGU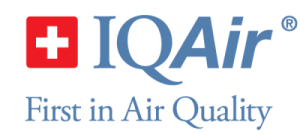 IQAir 1BBUA0DGU
IQAir 1BBUA0DGU HealthPro Plus Air Purifier
CFM: 129, 130, 170, 171, 200, 300, 40, 41, 75, 77
Depth: 16 in.
Height: 28 in.
Max Ventilation Area: 1125 sq. ft.
Width: 15 in.
Protects Against: Asthma, Smoke and Odor, Pet Dander, Mold, Pests, Allergens
Voltage: 120
Depth: 16 in.
Height: 28 in.
Width: 15 in.
Description & Specifications
IQAir HealthPro Plus Air Purifier
Unsurpassed in quality, design, operation and certification, the IQAir HealthPro® Plus Air Purifier is a part of the most sophisticated residential air purifier line on the market. With official partners such as the American Lung Association and Extreme Makeover Home Edition and a Consumers Digest Best Buy award, there is a reason that IQAir can confidently say that it is First in Air Quality.
Large Coverage Capabilities: Have up to 1,125 sq. ft. of your home's air filtered and cleaned by this unrivaled air purification system
HyperHEPA Filtration: Equipped with HyperHEPA technology, this air purifier effectively removes pollution particles as small as 0.003 microns, which is 100 times smaller than the average air purifier micron rating and 10 times smaller than a virus
V5-Cell Filter: Enjoy air that is not only clean but also odorless using the included V5-Cell filtration system that works to both absorb gas and odors and oxidize pollutants, making it the ideal gas and odor solution
Performance & Quality Tested: Each system is individually tested using an electronic particle counter to ensure that its HyperHEPA filtration system is catching 99.97% or more of air pollutants
3D UltraSeal: IQAir uses a patented triple seal technology to ensure that the filters are securely in place and the housing is airtight, preventing any and all internal leakage that could compromise the unit's efficiency
New Edition Fan: The most powerful fan ever used in an air purifier, the New Edition fan has an innovative design that uses aerodynamics to be immensely powerful and surprisingly quiet all at once
320° Air Exhaust: Instead of a small, one-directional air outlet, this air purifier offers a 320° EvenFlow exhaust diffuser, allowing for a much quieter and more efficient dispersion of clean air
Healthy Technology: With health and safety at the forefront of their focus, IQAir promises to provide you with the safest and most effective technology on the market without using any harmful byproducts
Quiet Operation: The fan placement between sound mitigating filters and rubber suspension pads that prevent motor vibration each contribute to bedroom-quiet operation, while the EvenFlow exhaust diffuser diverts sound back into the unit rather than outside of it
Swiss Made: All of IQAir's air purifiers are manufactured, tested and certified in a state-of-the-art Swiss production facility that prides itself on outstanding quality, superior design, innovation, precision and reliability
Quick & Easy Filter Replacement: The unique modular design of this air purifier allows for quick and easy filter replacement simply by sliding out the module and removing the filter from the frame
Energy-Efficient Operation: Using no more energy than your average light bulb, this advanced and powerful air purifier costs only pennies per day to operate
Custom Controls: Easily maintain and program your air purifier to work when and how you need it using the easy-to-use touch pad controls, including a filter-life monitor that lets you know when it's time to change each filter
Integrated Mobility: Your air purifier will include four sturdy casters and has an integrated handle all designed for the easy transportation of your unit from one room to another
Programmable Timer: Optimize your air purifier's efficiency by using the advanced timer that allows you to program the times and days of the week you want the unit to operate, which allows you to set it and forget it
Customizable Fan Speeds: This air purifier offers six (6) different fan speeds, which allows you to completely customize the power level and noise level you prefer
Included Remote: Control timer settings and fan speed from anywhere in the room using the included remote control
Specifications
129, 130, 170, 171, 200, 300, 40, 41, 75, 77
16 in.
28 in.
1125 sq. ft.
16 in.
28 in.
15 in.
35 lbs.
15 in.
No
Yes
Yes
No, Yes
No
HEPA Filters
Air Purifier
Touch
LCD
No, Yes
Floor
No
Asthma, Smoke and Odor, Pet Dander, Mold, Pests, Allergens
Yes
59
25
No
60 Hertz
No

Operating Temperature (Max)

104 °F

Operating Temperature (Min)

41 °F
6
120
1, 121, 154, 215, 27, 53, 92

Approved for Commercial Use

No
UL
Yes
5 Year
Dimensions
Depth: 16 in.
Height: 28 in.
Width: 15 in.
Owners Manuals
You may download a product owners manual and product information below:
**Please note, Adobe Acrobat Reader is required to view pdf files
×
Federal Law prohibits the sale of this product
All faucets sold within the United States must be low lead compliant. This product is not.
Shipping Details
Shipping Method: Ground / Parcel
This item ships Ground or USPS. Delivery times related to these ship methods are usually between 2 and 7 business days once the product leaves the warehouse. We will email you tracking information once the product leaves our warehouse. Ground or USPS deliveries do not require a signature and may be left at the ship to location. All deliveries can occur Monday through Saturday depending on your local delivery carrier. Order must be fully processed by 12pm CST to be eligible for "Guaranteed Same Day Shipping." Orders processed after that time may ship out the following business day.
Ground or USPS deliveries do not include a guaranteed delivery date. Should you require a specific delivery date or expedited shipping options, please contact our customer service department so they may assist you with options and pricing. Call 1-855-487-6949, M-F 8am to 6pm CST.