1-800-297-6076
24x7 EXPERTS
Payment Plans with Affirm
Affirm allows you to spread your purchase over time with fixed monthly payments. Just select financing with Affirm at checkout
Product Experts
Talk or chat with one of our friendly experts and ensure you order the right product for your needs. Average call wait time is less than 1 minute
1-800-297-6076


Introducing Affirm Payments
0% APR Financing
Choose Affirm at checkout and pay over 3 or 6 months with rates as low as 0% APR.* Offer expires October 2nd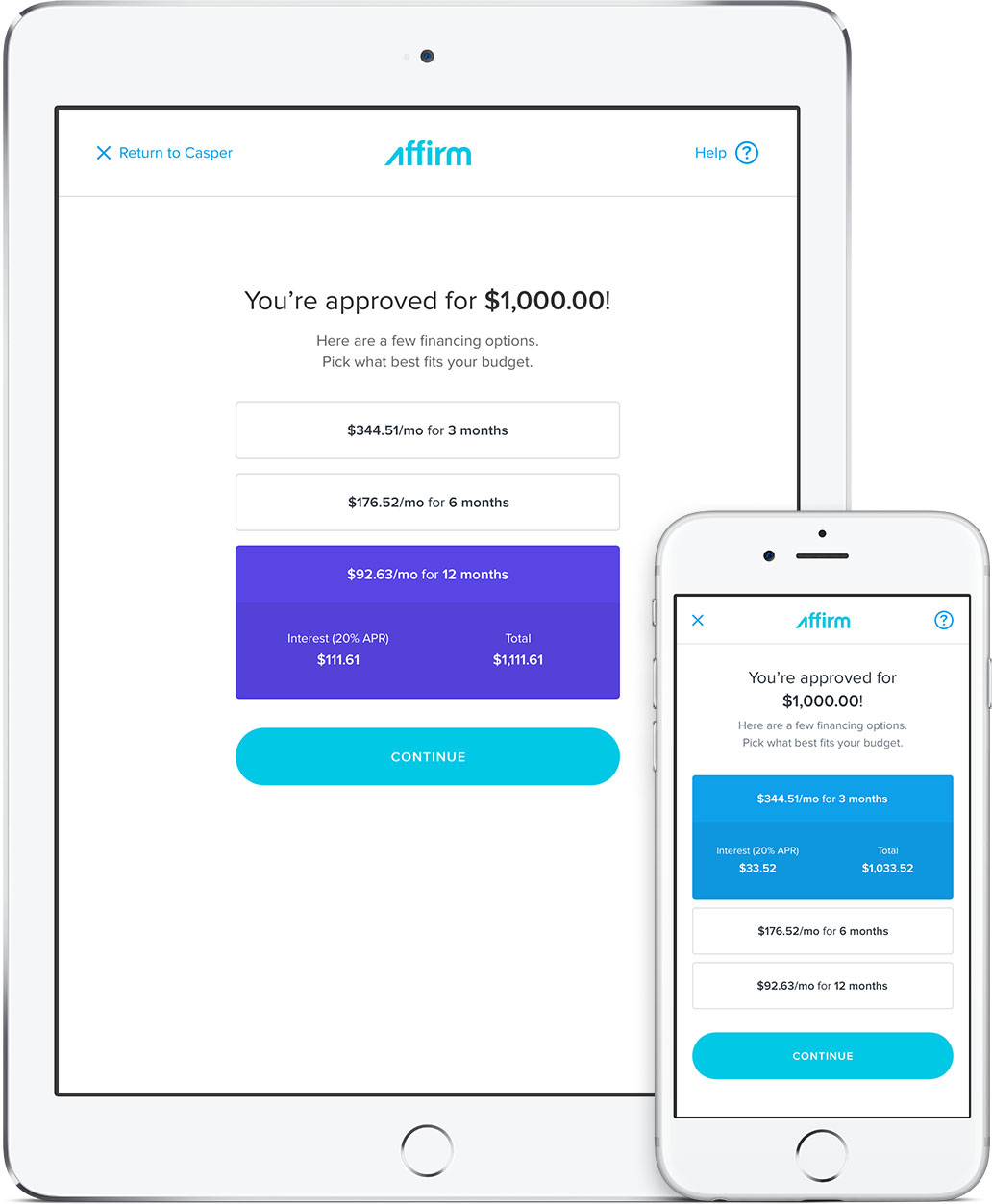 *Offer is valid from 12:01 AM CDT September 29th, 2016 through 11:59 PM CDT October 2nd, 2016. Previous purchases are ineligible for offer. Offer is subject to change at any time. Pay over 3 or 6 months with financing rates from 0-30% APR, or pay over 12 months with financing rates from 10-30% APR when you complete a purchase using Affirm. Eligibility for financing and rates are based on applicant's creditworthiness. Affirm loans made by Cross River Bank, a New Jersey-chartered bank, member FDIC.
Koldfront products are made with a focus on portability and an innovative use of small spaces. From portable air conditioners that can move from room to room, to portable dishwashers that fit on a kitchen counter, Koldfront leads the market in providing small portable appliances. Koldfront also makes industry leading window and through the wall air conditioners to help keep any room in your home cool and comfortable. Koldfront wine coolers, beverage coolers and ice makers make the perfect addition to any home bar, kitchen or game room. Experience the simple convenience of owning a Koldfront appliance.
Shop All Koldfront
We Give You More:
Better Prices. Better Selection. Better Service.
Free Shipping
Free standard shipping on 1,000's of items.
30 Day Returns
Return items 30 days from purchase. Details ▸
17 Years of Service
Owned and Operated in America since 1999.
We Give You More
Free Shipping
We offer free standard shipping on thousands of products**. This is designated on each product page. Shop and you shall find.
60 Day Returns
Return most items up to 60 days from purchase. See our full policy for details.
16 Years of Service
Owned and Operated in America since 1999.
Helpful Product Experts
Our friendly experts are happy to make product recommendations and answer your questions. Call 1-800-297-6076.
---
** Certain items do not qualify for free shipping.
Koldfront
Since 1999, Koldfront has been developing appliances that allow consumers to finally relax. As a customer favorite in the industry, the brand realizes your time is important—which is why their innovative products are chalked full of convenient features that simplify our everyday lives. From versatile portable and window air conditioners to countertop dishwashers and compact wine coolers, Koldfront has everything you could ever need to transform your home into an efficient haven.
Store your drinks-of-choice in a reliable appliance that's engineered for customer satisfaction; Koldfront's multifunctional wine coolers and beverage refrigerators offer accommodating storage options for any setting. Select models with dual-zone cooling capabilities to store multiple types of wine in addition to other beverages. Koldfront uses innovative thermoelectric cooling technology in their freestanding wine coolers to maintain consistent temperatures within your appliance's cabinet while minimizing vibrations known to negatively affect a wine's taste and maturation.
Invest in a built-in wine refrigerator to supplement any kitchen with up to 30 bottles of storage, or an undercounter drink cooler to store 80 cans of your favorite beer and soda. These units are designed for undercounter installations and can even mount flush with your cabinetry for a beautiful display. The popular brand also offers a selection of freestanding wine coolers for spaces where permanent installations aren't possible. Completed with state-of-the-art electronic controls and stainless steel framing, Koldfront's refrigeration appliances will keep your libations properly chilled and ready to enjoy.
Convenience and innovation are important factors that are always on the forefront of Koldfront's mind. Whether it's for personal use or an upcoming party, their line of portable and built-in ice makers can provide your space with up to 46 lbs. of restaurant quality ice in a matter of minutes.
For over a decade, Koldfront has been supplying the market with professional air quality products that keep homes comfortable and help save on energy. Their selection of cool-only window air conditioners excel at eliminating heat during the hottest times of the month, with 8,000 – 12,000 BTUs of cooling power. Choose from their line of dual heat/cool window air conditioners for year-round applications, supplying up to 25,000 BTUs of cooling and 16,000 BTUs of supplemental heating power for spaces up 1,500 square feet. With features like energy saver and sleep mode, along with options for dehumidifying functions to remove excess moisture, Koldfront's window air conditioners are engineered to make staying comfortable as easy as possible.
If your space has limited to no window space, invest in one of Koldfront's compact through-the-wall air conditioners. These space-conscious units are designed to work in tandem with durable steel wall sleeves for a secure installation that eliminate chances for drafts and pest invasions.
Koldfront's efficient portable air conditioners are great solutions for apartments, condominiums and other locations where window air conditioners aren't allowed. They offer cooling outputs ranging from 8,000 to 14,000 BTUs of power to target rooms up to 500 square feet in size. All of Koldfront's portable air coolers are equipped with mobile casters so you can easily transport them from room-to-room or wherever need be.
Koldfront's beautifully compact appliances are able to accommodate today's busy flow of line—with functions that allow you to kick back and relax without worry. Shop our expansive line of Koldfront products and simplify your hectic schedule today.
Have a Question? Call 1-800-297-6076
We Give You More
Free Shipping
Get free standard shipping on thousands of designated products across our site. Some items, like very large and heavy products, do not qualify at this time.
30 Day Returns
Just give us a call to return your item. Most items can be returned up to 30 days from the purchase date. For specific details please read our return policy.
17 Years of Service
We have been providing excellent customer service since 1999, from 24x7 phone support, a world-class website and learning center, and faster home delivery.
Helpful Product Experts
Talk or chat with one of our friendly Austin, TX experts and ensure you order the right product for your needs. Average call wait time is less than 1 minute.
Price Match
We are competitively priced everyday but if you do find a better deal at another authorized dealer let us know. For more details, see price match policy.
Loading Video